Market Update—Aug 3rd to Aug 18th, 2018
At ChefHero we're all about sharing the great insights we come across on a weekly basis.
Restaurant employee evaluations. Robots taking over the kitchen. Bad news for lemons. Check out this week's roundup of the best stories we found to keep you aware, informed and successful, or read on first for the latest produce market pricing news.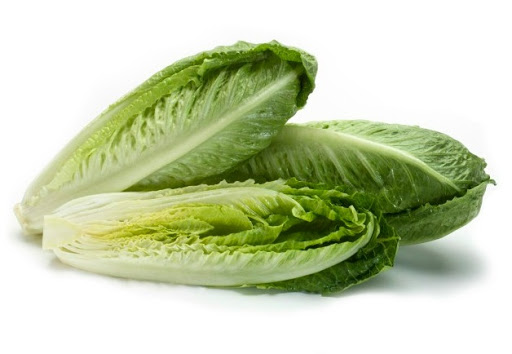 Pricing trends are an aggregate of all our vendors.
What information are we basing this report on? Our team is always in contact with our network, from our dedicated suppliers, to our own reps with their ears on the street.
What's in Season Right Now?
Market Updates, News, and Trends
1) How To Conduct a Restaurant Employee Evaluation
It's almost time for quarterly employee evaluations and a lot of you are stressed about it. We get it. This can put a lot of pressure on both employees and restauranteurs.
By implementing some of these tips from Upserve, you'll be able to smoothly conduct employee evaluations and set your employees (and restaurant) up for success. From setting clearly defined goals and expectations to how to approach the meeting, you'll leave each evaluation feeling heard and empowered (and so will your employees).

Take a look to see if you're already doing some of these things during your evaluations.
2) Why Technology Will Never Replace Chefs and Servers
Adapting to new technologies can be daunting. From immersion circulators that can crank out the perfect medium-rare steak, to robot bars that craft the perfect cocktail, to self-serve kiosks where diners can place their own orders, there's a lot to consider. The biggest question on the minds of chefs and servers is, will there still be a need for me in the future?
The answer is absolutely. Restauraunts Canada interviewed Chef Oliver Li to learn about his perspective on the topic. What are your thoughts? Comment below - we would love to know!
3) The Volitile Pricing of Lemons
You may want to consider a new creative garnish option—lemon supplies are hurting.
Prices are rising and will continue to going up and it doesn't look like they're coming back down anytime soon. In a recent "extreme market alert" last week, they warned customers that weather issues had affected the lemon supply causing shortages.
Take a look here to learn more and plan your menu accordingly!
Check back in two weeks for another update!