How to Order for the Holiday Season
Our marketplace has grown substantially over the past year, and with more supplier partners comes a bigger list of considerations. Don't worry though! Here's your guide to the delivery dates, closures, and best practices you need to make sure you're fully stocked for the holiday season. Questions? Never hesitate to reach out to our support team any time!
Christmas Closures — When do I need to order?
We recommend placing bulk orders early (for the 20th or 21st) and using the remaining days for items with a short shelf life or to fill in any unexpected gaps, aiming to be done by the 22nd and 23rd. Don't wait for the last minute to order essential items.
Check to make sure your preferred vendors are still open during the season and plan around their closures to stay stocked up.
New Years' Eve and Day — When do I need to order?
For a care free new year, place a big bulk order on the 27th for delivery on the 28th. Reserving 29th and 30th as back up days.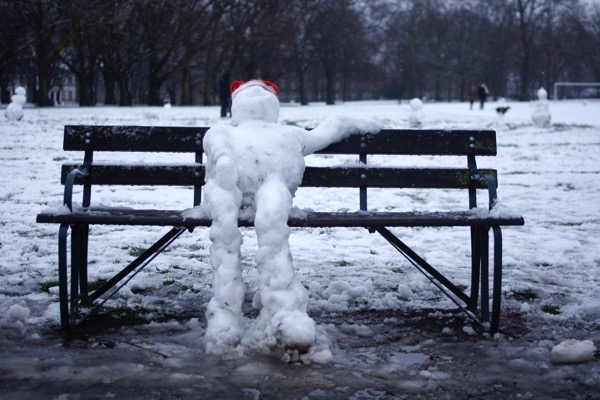 Don't be left out in the cold like this guy…
Order ahead of delivery cut offs and reduced hours for a stress free holiday season.
How do I know who's open and when?
We've got you covered. Check out our full list of suppliers here. Read them all at once or search using the textbox at the top of the article. And of course, you can always reach out to us using the in app messenger, via email, or phone (be aware that we will be closed on Christmas Day, Boxing Day and New Years day, with reduced hours leading into the holidays.)
Give yourself a break.
Take the time to get organized ahead of the holiday season. Plan your orders ahead of time whenever possible, and give yourself the opportunity to relax— if you've chosen the hard-working life of a food service industry professional, you most definitely deserve it!