Market Update—Nov 14th-27th, 2018
At ChefHero we're all about sharing the great insights we come across on a weekly basis.
Organic turns more organ-hip. The Mexican avocado vanishing act. The death of single-use plastic items. Check out this week's roundup of the best stories we found to keep you aware, informed and successful, or read on first for the latest produce market pricing news.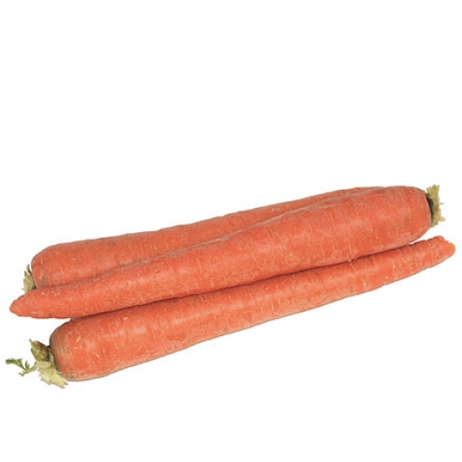 This week jumbo carrot prices fell across all our suppliers. This comes at a great time, with American Thanksgiving right around the corner.
Pricing trends are an aggregate of all our vendors.
What information are we basing this report on? Our team is always in contact with our network, from our dedicated suppliers, to our own reps with their ears on the street.
Prices for celery, romaine and iceberg lettuce, as well as other items have increased in price due to the winter transition period. Some geographic locations are coming to the end of their growing season for these products, while others are just getting started. This is perfectly normal and over the next few weeks prices will average out once again.
What's in Season Right Now?
Market Updates, News, and Trends
1) Organic Produce Consumption Continues its Steady Rise
With consumption of organic products having set a new standard across the U.S. in 2017, organic produce suppliers say that they're poised for further growth.
Organics Unlimited Inc's CEO, Mayra Velazquez de Leon said, "We expect to see a continuation in this trend as consumers continue to become more health-savvy and environmentally conscious with organic eventually becoming the primary, mainstream option."
Take a look at the full article from The Packer here.
2) 🥑 Mexican Avocados Vanishing in the U.S. 🥑
There's currently a grower's strike in the Mexican state of Michoacan. If the strike doesn't end soon, Mexican avocados will all but disappear from store shelves and menus by Thanksgiving according to importers.
If you want to learn more about how this might affect you, take a look at the article here.
3) The Death of Single-Use Plastic Items
The shift away from plastic straws has been spreading around at an incredible pace. Many restaurants have switched to paper alternatives for customers requesting one. This is just one way in which restaurants are reducing their environmental footprint.
Sustainable alternatives exist for many single-use plastic products, but widespread confusion persists around best practices. Restaurants Canada put together an easy-to-follow walkthrough of what you need to know if your foodservice business is looking for solutions for replacing single-use plastic items.
Check out the walkthrough here.
Check back in two weeks for another update!