Market Update—Oct 27th to Nov 9th, 2018
At ChefHero we're all about sharing the great insights we come across on a weekly basis.
Why seafood is the new "super food" for your bottom line. The good and the bad: responding to online reviews. The fastest growing ingredients on Canadian menus. Check out this week's roundup of the best stories we found to keep you aware, informed and successful, or read on first for the latest produce market pricing news.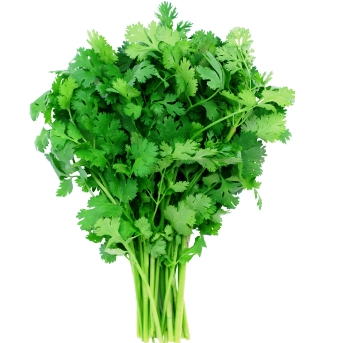 This week coriander (cilantro) 12/24 counts prices fell across all our suppliers. Take advantage of the price drop!
Given the recent occurrence of Hurricane Michael, some items have increased drastically in sales due to a shortage. If you're feeling savvy, look for opportunities to replace green zucchini with yellow while prices stabilize.
Pricing trends are an aggregate of all our vendors.
What information are we basing this report on? Our team is always in contact with our network, from our dedicated suppliers, to our own reps with their ears on the street.
What's in Season Right Now?
Market Updates, News, and Trends
1) 10 Reasons Why Seafood is Healthy for your Bottom Line
Customers want to know what's in the food they eat, both ingredients and the source. Seafood is one of the most sustainable proteins out there, so why not add more of it to your menu?
A recent Restaurants Canada article lists out 10 reasons why seafood is not only healthy for those eating it, but for your bottom line as well. From attracting more Millennials to growing your business, take a look at what seafood can do for you!
2) Responding to Reviews with a 1:1 Ratio
We've written about how to respond to online reviews here a lot, but how often should you do it? The results of this survey as reported by Full Service Restaurant Magazine are a little surprising, with 65% of respondents said they believe a business should respond to every single review posted, positive or negative. What do you think? Is this good PR or overkill? Let us know in the comments.
3) 🔥 The Fastest-Growing Ingredients in Appetizers 🔥
According to the 2017 Canadian Flavour Consumer Trend Report, 76% of consumers surveyed reported a preference for moderately or very spicy foods .
Menu Magazine recently outlined the fastest-growing ingredients in appetizers based on year-over-year changes to Canadian (and by extension, North American) menus. This list includes burrata and basil pesto. Can you guess what ingredient took the number one slot by a significant margin?
Take a look here to find out!
Check back in two weeks for another update!